Why Routine Eye Exams are Important for Children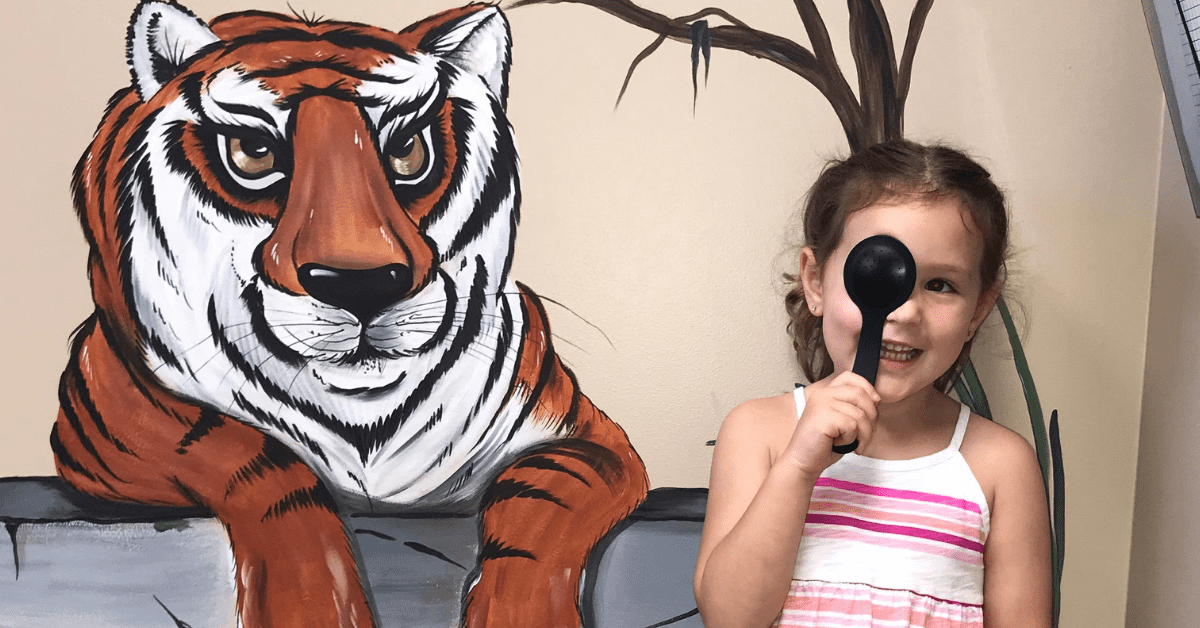 It can often be difficult for children of any age to communicate whether they are having issues with their vision so it's important that parents and guardians schedule routine eye exams.
If children don't receive eye exams at regular and consistent intervals, the lack of care could cause a present condition to worsen or lead to developing issues that, if caught earlier, might have been easily treated.
Just as children are scheduled for annual checkups, dental appointments, and physicals the same should apply to eye exams.  Even if no one else in the household has troublesome eyesight, or needs corrective lenses, maintaining individual eye health is vital for young people.
3 Reasons Children Need Routine Eye Exams
Though there are many purposes for which children should receive routine care from an eye doctor, we've outlined three of our top reasons below.
#1 – Vision Problems Have a Lasting Impact
Lingering vision problems may impact children's academic progression, their performance in sports and other activities, and also their safety.
#2 – School Screenings Are For Severe Issues
Vision screenings are not a replacement for eye exams.  While in-school vision screenings are helpful, they are primarily meant to identify people who have severe vision issues.
Milder vision problems may be missed in screenings.  A comprehensive eye exam, conducted by an optometrist or ophthalmologist, is the best option.
#3 – Discover Other Health Issues
Other health issues may be revealed during an eye exam.  An alert to conditions including diabetes, high cholesterol, high blood pressure, and even cancer may arise during a routine exam.
When to Schedule Exams
To safeguard your children's eye health, consider beginning eye exams at six (6) months.  They should receive the next comprehensive exam at age three (3) and another before entering first grade.
Children who have no vision conditions and don't require glasses or contacts should continue to receive exams every two years.  On the other hand, those needing glasses or contacts should have a yearly eye exam or an exam at the time interval suggested by an eye doctor.
How to Schedule Exams
The Eye Center physicians routinely treat children with:
nearsightedness
farsightedness
astigmatism
"crossed eyes"
"lazy eyes"
blocked tear ducts
other conditions.
We would be happy to welcome your children in our office. To schedule an appointment with our pediatric ophthalmologist Dr. Julie Kiessling Calderwood, please call The Eye Center in Huntsville, Alabama at 256-705-3937.