The American Academy of Ophthalmology suggests children with seemingly normal vision have their first eye exam by age four. Although most children have no eye problems, many ocular conditions may go unnoticed by the family. The Eye Center physicians routinely treat children with nearsightedness, farsightedness, astigmatism, "crossed eyes" (strabismus), "lazy eyes" (amblyopia), blocked tear ducts, and other conditions.
Our Pediatric Ophthalmologist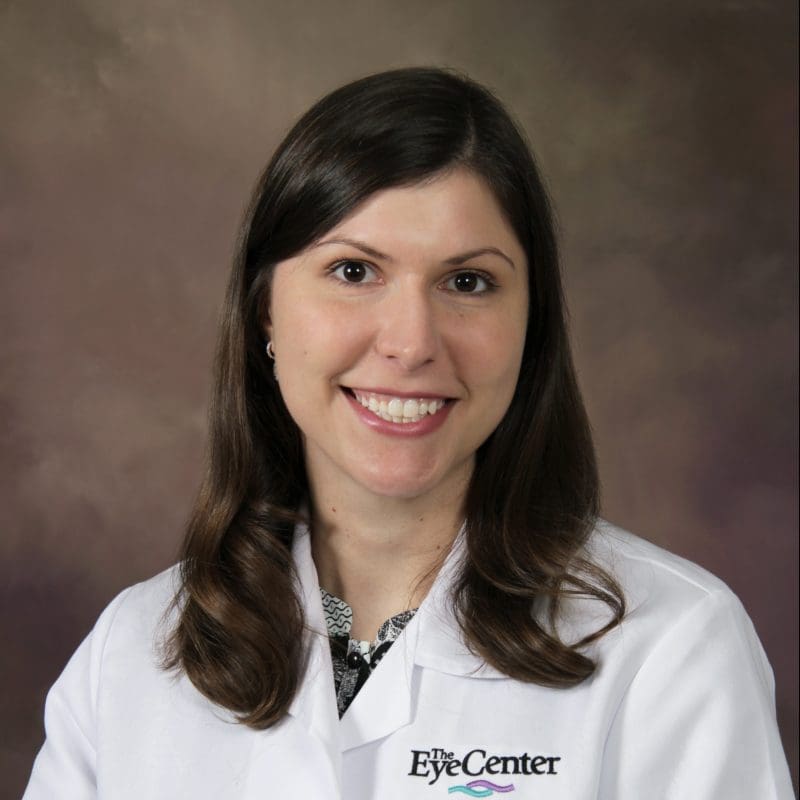 Julie Kiessling Calderwood, M.D.
Dr. Calderwood is a native of Huntsville, Alabama. She attended the University of Alabama at Birmingham where she graduated Magna Cum Laude with her bachelor's degree in Biology. Dr. Calderwood then went on to attend UAB, University of Alabama School of Medicine. Following her internship at Baptist Health System in Birmingham, Alabama, Dr. Calderwood completed her residency training in ophthalmology at the University of Tennessee Health Science Center in Memphis, Tennessee. She then completed a fellowship in pediatric ophthalmology and strabismus at the Hamilton Eye Institute, Le Bonheur Children's Hospital, and St. Jude Children's Research Hospital in Memphis, Tennessee.
Dr. Julie Kiessling Calderwood and her husband, Matt Calderwood have been married for four years and both natives of Huntsville, AL. They enjoy cooking together, photography and playing with their Sheltie, Winston.