What Should I Do If I Lose or Break My Glasses While Traveling?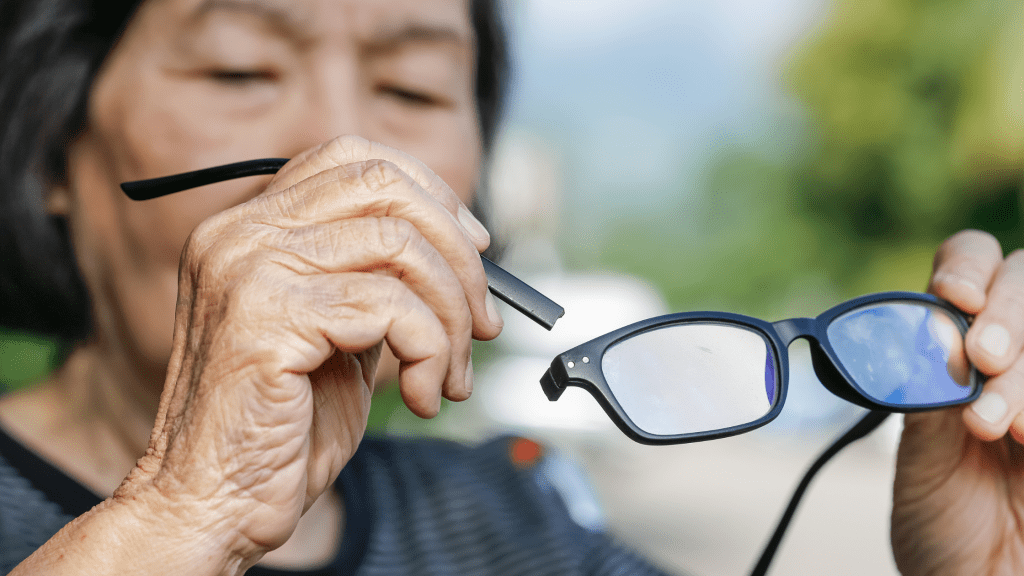 Traveling can be an opportunity for lots of fun experiences, like bonding with family, visiting new places, and eating new foods. Unfortunately, sooner or later it happens. The good times are disrupted by lost or broken items. It could be a broken sandal strap or lost luggage. But if one of those lost items happens to be your eyeglasses, you will likely spend the rest of your trip frustrated. Thankfully, there are solutions to eliminate or lessen the effect lost or broken glasses can have on your trip. Here's what you should do if you lose or break your glasses while traveling.
Go to a local eyeglass shop. If your glasses are broken but repairable (you have a missing screw or nose pad) it's possible your glasses could be repaired or replaced the same or next day. The possibility decreases if your frames or lenses are broken, and you have especially poor eyesight or unique requirements.
Seek out an optometrist. This could be expensive depending on your insurance coverage and cost of repairs or replacement. But if your eyesight is particularly poor, it may be the only option. If you can't get your new glasses the same day, the optometrist may have alternatives to tide you over until you can get a permanent replacement or get home.
Use a ride-sharing service. If you are driving or rented a vehicle to get around while traveling, do not continue to drive. This is not safe with impaired vision, especially when you are unfamiliar with the city. A ride-share service will allow you to navigate the city safely.
Buy temporary reading glasses.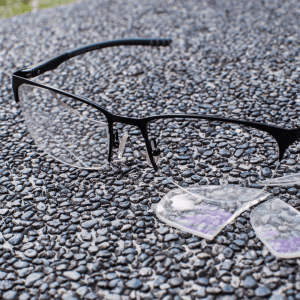 While not ideal, reading glasses could be useful as a last resort. A local pharmacy will typically sell reading glasses. They can help in a pinch for a day or two until you get replacements or can get home.
Here are some ways to prepare for travel and hopefully avoid having to do any of the things stated above:
Pull out the spare pair. Preparation is the name of the game. It is always good to pack an extra pair for these moments. You never know when they will come in handy.
Store your glasses in a hard case. Carelessly packing your glasses in luggage, a purse, or bag is a recipe for disaster. However, disaster can be avoided if you store your glasses in a hard case. That way, if your luggage or bag gets dropped or squished, a hard case provides extra protection.
Pack a repair kit.  If a screw loosens and needs tightening, a repair kit gives you the option of doing it yourself. Repair kits generally include a miniature screwdriver, small screws, and a magnifying glass. A few seconds tightening the screws and you can be on your way. Be sure to keep a microfiber lens cloth with the kit to clean your glasses after handling them.
Know your prescription. It is a smart idea to have a copy of your eyeglass prescription on hand; it can even be saved to your smart phone. This saves time and makes it much easier to get a new pair of glasses.
If you have upcoming travel plans, fight the urge to procrastinate. Get up now and pack that extra pair of glasses (don't forget the hard case), get a copy of your eyeglass prescription, and make sure you have a repair kit. Proper planning can ensure clear vision and good times for your entire trip.
If you are traveling soon and need a new or backup pair of glasses, please contact The Eye Center, with locations in Huntsville and Madison, at 256-705-3937. We look forward to seeing you.