The Benefit of Sunglasses, No Matter the Season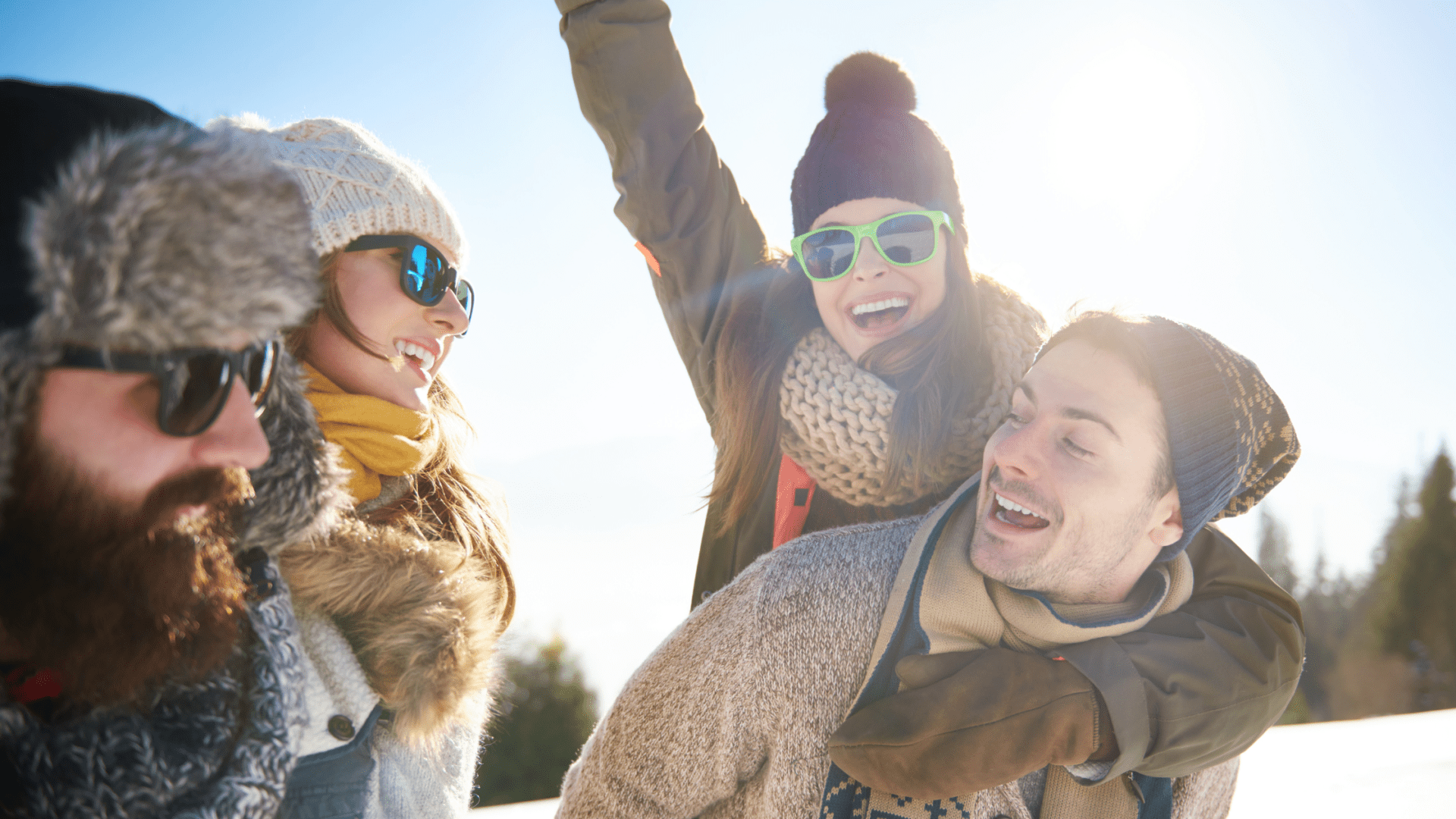 Sunglasses provide protection from the sun while also highlighting an individual's style and fashion sense. Far from simply being a stylish accessory, sunglasses offer additional benefits of sunglasses no matter the season, that help your eyes remain healthy. We tend to spend more time outdoors during the summer, and sunglasses are strongly associated with the warmer seasons. However, sunglasses are great for defending your eyes year-round, even during winter weather.
Ultraviolet (UV) light is the main culprit of damage to your eyes when enjoying the outdoors and other activities. Here's a bit of information about it before we tackle the benefits of sunglasses.
UV Light
Ultraviolet radiation is a form of electromagnetic energy that can come from natural and artificial light sources like sunlight, black lights, halogen lights, and tanning beds.
Overexposure to UV rays increases your risk for eye diseases such as cataracts or macular degeneration. While these conditions are more widely known, a lesser-known eye condition could also occur due to UV overexposure.
Pterygium is a growth of the mucous membrane covering the white part of your eye. Typically, it doesn't cause vision problems, or even symptoms, but requires treatment if it does. Symptoms may include blurred vision, tearing, redness, eye irritation/discomfort, and even vision loss in rare cases.
How Do Sunglasses Help?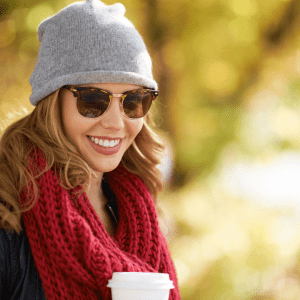 Sunglasses shield our eyes from damage, help prevent premature aging around the eyes, and are just as beneficial on overcast days as on sunny days. Ultraviolet light harms the cornea, lens, eyelid, and retina. Your eyelid skin and the skin surrounding your eyes are very thin and delicate. Sunglasses can provide UV light protection for all these areas in and around your eyes.
Venture out at any time during the day, and your eyes are exposed to UV rays. Certain environmental conditions can increase the intensity of exposure. For instance, large bodies of water or snow reflect light, which could cause corneal burn.
Choosing a pair of sunglasses
This doesn't have to be complicated. Choose a color, frame, and style that is right for you. Here are some other factors to consider when selecting your perfect pair:
UV Protection – 100% UV protection filters out all UV light. Sunglasses offering 100% UV or UV400 offer the best protection.
Style – Sure, we know you want to look good, but healthy eyes are more important. Try wraparound-style sunglasses, which offer more eye coverage and lower the impact of UV radiation.
Polarization – Polarized sunglasses further reduce light glare, eye strain, and temporary blindness associated with the sun's brightness. This is usually an optional feature but worth having. UV protection and polarization are not the same. Polarization is not a substitute for UV protection.
Over-the-counter sunglasses may help in the short-term, but the lens may not have UV coating and generally are of poor quality.
Proper UV-rated sunglasses will do an excellent job of protecting your eyes. That, however, does not mean you can look directly into the sun. Looking directly into the sun can lead to blindness, even with top-quality sunglasses.
If you are looking for a new pair of fashionable sunglasses, we hope this article helps. But to avoid making fashion and vision faux pas, remember the most crucial aspect of your sunglasses should be how well they protect one of your most important assets, your eyes.
If you have questions about your eye health, and the benefit of sunglasses no matter the season, please contact The Eye Center with locations in Huntsville and Madison at (256) 705-3937.