Different Types of Eyeglasses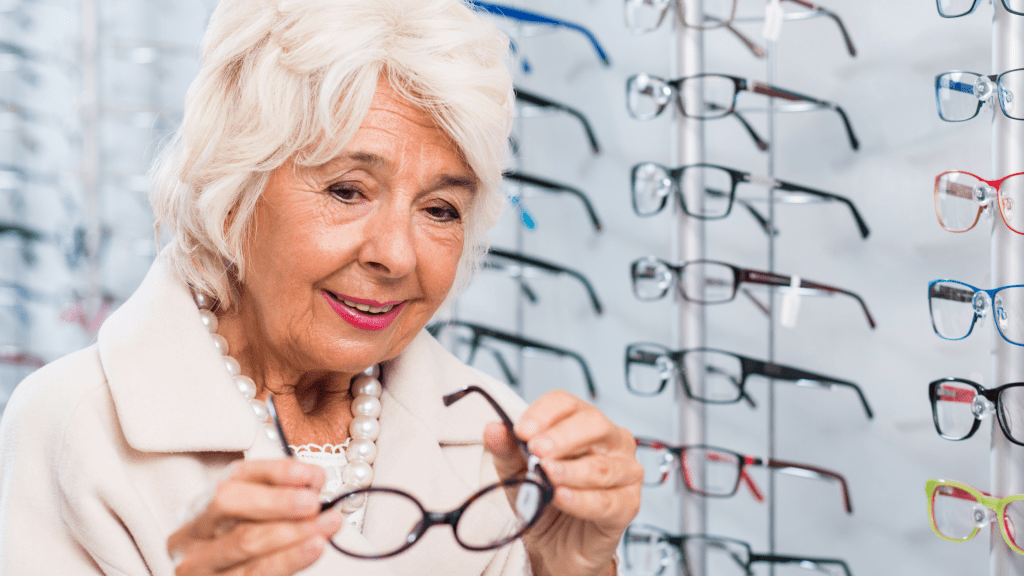 Eyeglasses are arguably the most important accessory you have at your disposal. They improve your vision, allowing you to drive, work, and live safely. They also double as a fashion choice, adding a stylish element to your look.
Eyeglasses are no longer generic black-rimmed, one-size-fits-all throwaways (although those are still considered a classic). With different types of eyeglasses prescriptions, frames, and lenses available, it can be overwhelming to decide which option is right for you. This guide will help make your choice easier. 
Different Types of Eyeglasses
Single vision – This type offers the largest field of vision because they only correct nearsightedness or farsightedness.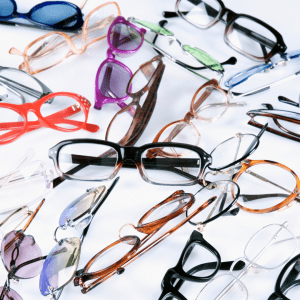 Bifocal – People that have issues with seeing both near and far will be prescribed this lens. Different sections of the lens correct either near or farsightedness.

Trifocals – These are like bifocals but with the power to correct intermediate distances like the distance from your eyes to a computer while working. Trifocals and bifocals have a distinct line in the lens between each field of vision.

Progressive lens – Advances in eye lens development led to progressive lenses, which replace bifocal and trifocals. Progressives can correct vision without the lines between each vision section.
Non-traditional Eyeglass Options
Alternative eyeglass options function as eye protectors and substitutes for when traditional glasses are not an optimum choice.

Reading glasses – Reading glasses improve the ability to see things up close, specifically books, newspapers, laptops, and phones. They are available over the counter but can be fitted with prescription lenses.

Safety glasses/goggles – These protect the eyes when performing activities that can damage them. Construction workers, auto mechanics, athletes, factory workers, etc. use them daily. They can also be fitted with prescription lenses if needed.

Non-prescription glasses – Non-prescription glasses are more of a fashion statement than vision correctors.

Blue-light glasses – This popular choice offers protection from the glare of computer screens and other digital devices.

Sunglasses – Sunglasses provide UV protection and can be purchased with or without a prescription.
Other options to consider – scratch resistant, UV resistant, anti-glare options
Type of Eyeglass Frames
Frame shapes come in various styles and shapes that can match your personality and fashion sense.

Full-rimmed – Frames that fully outline the lenses in metal or plastic

Rimless – Usually lighter than full-rimmed frames, rimless glasses have no frame around the lens

Aviator – A chic, iconic and popular option; typically, a rare top bar over the bridge adds to their unique look. Most often a metal frame

Cat-Eye – A retro look often in a plastic frame that will never go out of style, instantly recognizable due to the upswept edges, and fully outline the lens
You can also choose from round, square, oversized, heart shapes, and other frame material types that best fit your face shape. Frankly, the options are endless. If you have trouble deciding, we can offer our expertise.
Our initial recommendation? Have fun, experiment, and pick the right frame that compliments your style. Our friends at Olde Town Optical can help.
If you are ready to schedule a comprehensive eye exam and find the perfect pair of eyeglasses, contact The Eye Center, with locations in Huntsville and Madison, at 256-705-3937.